Like last year, and the year before that, and the year before it, DU Cut-Off List keeps skyrocketing.
Now it doesn't even surprise many students who have to go on a long journey. From practicing dozens of mock papers online, taking tuitions, clearing exams. And then, they are left out of DU's first cut-off list.
But for those who are patiently awaiting DU's 2nd cut-off list, here are 5 worth-it memes to keep your spirits up:
For those who watch or are aware of Game of Thrones. If Daenerys Targaryen aka Khaleesi were to Apply in Delhi University after Class 12: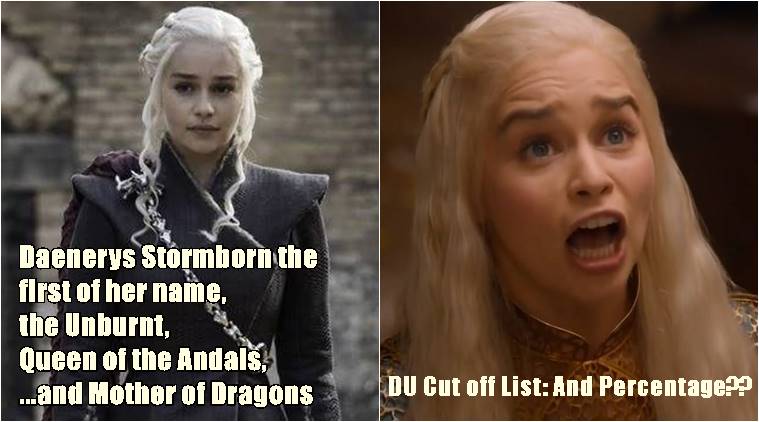 For every scenario in India, Bollywood is always there to give us company. Here's a Sample from Bollywood on DU Admissions 2018 after 1st cut-off marks:
Bollywood superstars too have to go through some crap in their movies and sometimes in real life. So, if you have below 95% marks in Class 12 for DU Admissions? See this!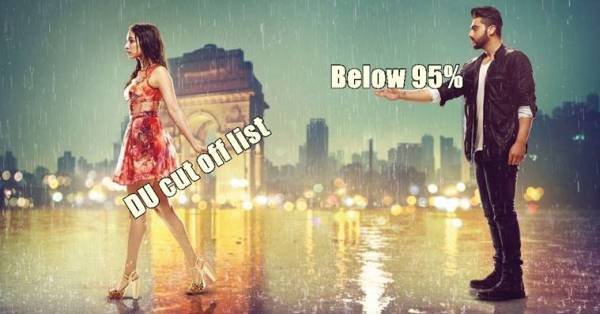 We all expect that after spending blood, sweat and tears on mock papers online, final examination and mental exhaustion, we make it to first cut-off list in Delhi University. But then our expectations come crashing down on us. This meme is all about that.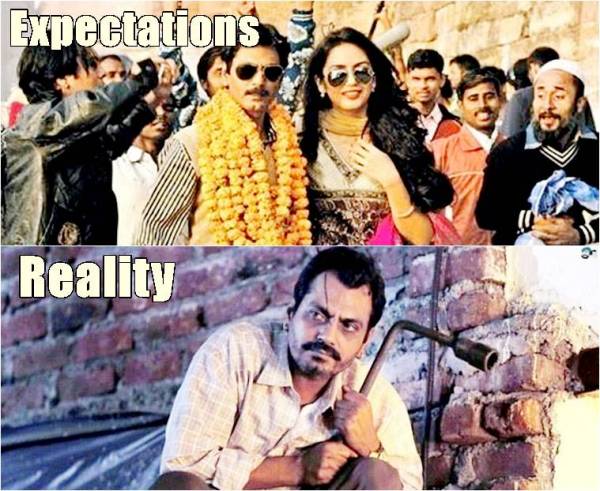 Our reactions vary a lot when we pass a mock test or pass our final exams. Reactions also vary when results are finally outfor class 12th board exams. And, then we see the cut-off marks list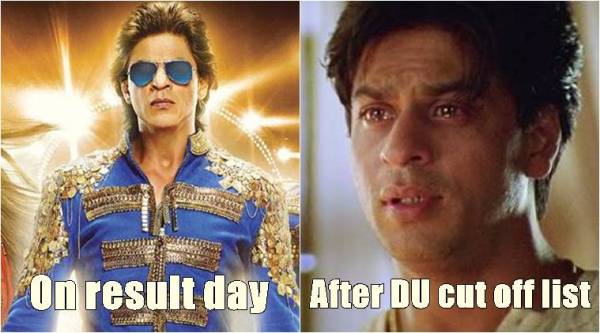 Delhi University Cutoff 2018: Important Dates. Check more details on official website here
Source : https://sabakuch.com/blog/2018/06/20/5-worth-it-memes-for-du-cut-off-list/